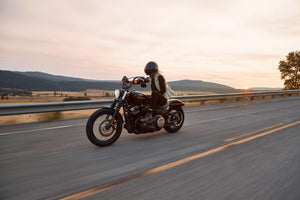 Alisa Clickenger and Women's Motorcycle Tours Announces MAD Maps as the Official Mapping Partner
NORTH CAROLINA, June 10th, 2021 - Women's Motorcycle Tours (WMT) welcomes MAD Maps (https://www.madmaps.com/) as the Official Maps Partner for the Suffragists Centennial Motorcycle Ride (SCMR2021). MAD Maps will be providing limited edition printed maps for the SCMR2021 as well as working with Women's Motorcycle Tours to produce the road books given to riders. MAD Maps will have a presence at the Women's Motorcycle Festival and Conference in Arlington, Virginia, and as premium map makers and information gatherers will be producing the programs coordinated with WMT. Both special edition Centennial Ride maps and road books will be available to all riders participating in all or part of the SCMR2021 ride from Portland, OR to Arlington, VA.
"I've been using MAD Maps for both my personal motorcycle trips as well as building women's motorcycle tours for more than a decade now," said Clickenger. "MAD Maps are designed specifically for motorcyclists and highlight all the best roads and cool things to stop and see. I especially like how they offer just the right amount of information to make trip planning easy, yet not so much detail that I get overwhelmed with information and can't make a decision about where to go or what roads I should take."
MAD Maps will be highlighting suffragist sites on the special edition printed maps. Women's Motorcycle Tours is excited about how MAD Maps is going to bring a new audience and awareness to the nationwide, month-long event happening July 31 - August 20, 2021. In addition to the limited edition printed maps, MAD Maps will be working with WMT to actively promote the Centennial Ride through several media, including information distribution to current email subscribers, social media, etc. Reciprocally, Centennial Ride registrants are encouraged to visit https://madmaps.com for maps and road trip planning because MAD Maps are the best way to get from here to there!
MAD Maps is all about helping find the most scenic route with the most unusual and unique attractions. From Rock 'n' Roll roadhouses to rubber band museums, they've scouted the stuff that makes getting there so much fun. And with over 1,000 trips around this great country, there are endless possibilities. MAD Maps is delighted to help riders of all types and skill levels enjoy the Centennial Ride - whether they join for a portion of the ride or ride the whole journey across the USA.
MAD Maps was founded by Jenny Lefferts - she has been a motorcycle and back roads enthusiast for years although her passion began long before she was licensed to ride. Her dad's idea of a summer vacation was to load up the family in their 1972 VW bus and take to the road. Jenny moved to San Francisco in 1987 and purchased her first motorcycle. She was instantly hooked and began searching the Bay Area for the best scenic roads: the seed for MAD Maps was planted.
Over the years, MAD Maps has developed and published an extensive library of rides across America, including classics like Route 66 and interesting paths to nowhere like Key West. They believe a well-used map is like a trusted friend; someone who is always there they are needed. As MAD Maps moves into the third decade of the 21st Century, their goal is to take this valuable palette of road trips and extend it to new horizons... and to live each day more memorable! MAD Maps is looking forward to helping Centennial Ride registrants and all riders set out on their next adventure.
About the Suffragists Centennial Motorcycle Ride (SCMR2021):
The SCMR2021 is an AMA-sanctioned nationwide event celebrating the centennial of the 19th Amendment, women's right to vote. In August of 2021, hundreds of female motorcycle riders will join the celebration in one of 13 cities across the U.S.A. Women and men can join the Centennial Celebration in any number of cities around the USA on August 20-21. Produced by Alisa Clickenger of Women's Motorcycle Tours, the SCMR2021 is a non-political event celebrating the guiding principles
of unity, community and freedom of the road. The SCMR2021 ends at the Women's Motorcycle Festival and Conference in Arlington, Virginia on August 19-22, 2021. https://centennialride.com/
About Women's Motorcycle Tours:
Women's Motorcycle Tours (WMT) is a female-owned motorcycle experience company exclusively focused on women. WMT offers life-changing motorcycle experiences, moto mindset coaching and bespoke motorcycle tours throughout the United States and the world. With years of event planning experience and hundreds of thousands of miles behind them, the team at Women's Motorcycle Tours understands the power and excitement that epic journeys offer. The camaraderie and friendships that form over the course of their tours have proven to change lives, establish life-long friendships, and bring families together in a way that only riding motorcycles can. www.womensmotorcycletours.com #ByWomenForWomen
About Alisa Clickenger:
Alisa is a motorcycle traveler, bestselling author, speaker and community builder. Alisa started her company Women's Motorcycle Tours in 2011, and the Women's Motorcycle Conferences in 2020. Alisa's book Boost Your Confidence Through Motorcycling: A Woman's Guide to Being Your Best Self On and Off the Bike became an Amazon.com #1 Bestseller. In 2019 Alisa was named a Dealernews Top 100 Leader in Powersports and was also named to the Women Riders Now Leadership Board. Alisa's personal mission is to support and empower other riders, particularly women, to become their best selves and create confident, kickass lives they love. www.AlisaClickenger.com
---